An Opportunity to Shine
Founded in 1990, this academy has become one of Winston's most well-known programs with numerous graduates going on to pursue engineering at the university level and beyond. Each year the Solar Physics Academy improves upon and maintains a fully-operational solar car and participates in the Solar Car Challenge which includes racing on a closed track or on the open road in a cross-country race.
The Winston Solar Physics Academy is an elite diverse STEM/STEAM based academic program.
Winston students in the program gain hands-on engineering, business development, project management, fundraising, community outreach, and leadership experience. Members also develop public speaking, communication, as well as team building skills.
Our mission is to embrace our learning differences and diversity to accomplish our goals as forward thinking, hands on, current and future innovative green energy transition leaders.
The Solar Car Challenge
Was established in 1993 to help motivate students in science and engineering, and to increase alternative energy awareness.
The Challenge teaches high school students around the world how to build roadworthy solar cars.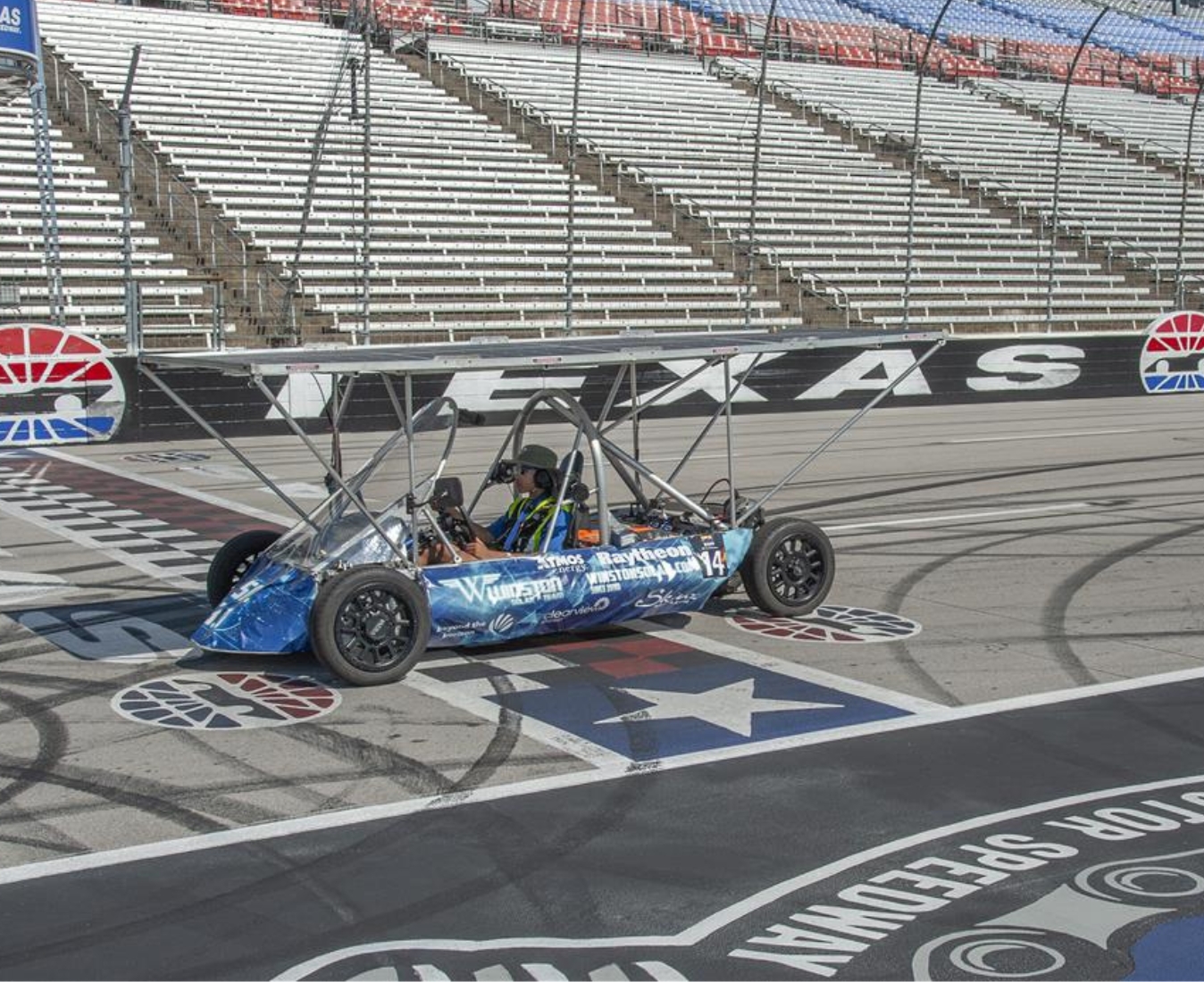 ---
Solar Academy Requirements
Solar Physics Academy team members are expected to:
Maintain an academic standing of 80% or higher (in all classes)
Have a positive social merit both inside and outside of the classroom
Participate in class; weekend work days; as well as all events leading up to and including the summer Challenge.
Participate in community outreach programs.
Generate and present tutorials demonstrating knowledge and understanding of concepts.
Participate in off-site workshops and business conferences.
Solar Physics Academy Admission
Admission to the Solar Physics Academy is open to 9th-11th high school students. Application reviews as well as in person interviews occur during the first two weeks of each semester. New Winston students wishing to join the Solar Physics Academy must complete one semester of classes before applying.
Each applicant must:
Fill out the application form
Interview with the team and the Director of the Solar Physics Academy
Submit letters of recommendation by three teachers.
The Solar Physics Academy's apprentice program is designed to help 8th grade students gain knowledge and experience in the program, prior to joining in high school. To be considered for the apprenticeship program, students must have positive social merit; good academic standing; and a nomination from the program director.
Solar Physics Academy Team
The Winston Solar Physics Academy is a diverse STEM/STEAM based academic program. As a team we embrace our learning differences and diversity to accomplish our goals as forward thinking, hands on, current and future energy innovation leaders. For the thirty first annual High School Solar Car Challenge we are constructing a new advanced division solar car.
Support the Solar Physics Academy
As one of the longest standing solar car teams, the importance of our sponsors to the program cannot be overstated. Thanks to generous individuals and companies, our students are able to design, manufacture, and race a solar car made entirely by their team.
As a supporter of the Winston Solar Physics Academy you become part of a dynamic educational opportunity for learning different students. This incredible hands-on experience is helping shape future innovators and problem solvers.
If this aligns with your philanthropic goals or your company's mission, we'd love to have your support.
Online Giving Form
---