AN INVESTMENT IN YOUR
STUDENT'S FUTURE
Investing in an independent school is a commitment. At The Winston School, we are also committed to helping families navigate tuition and tuition assistance to make Winston a viable option for students regardless of financial circumstances.
Tuition & Fees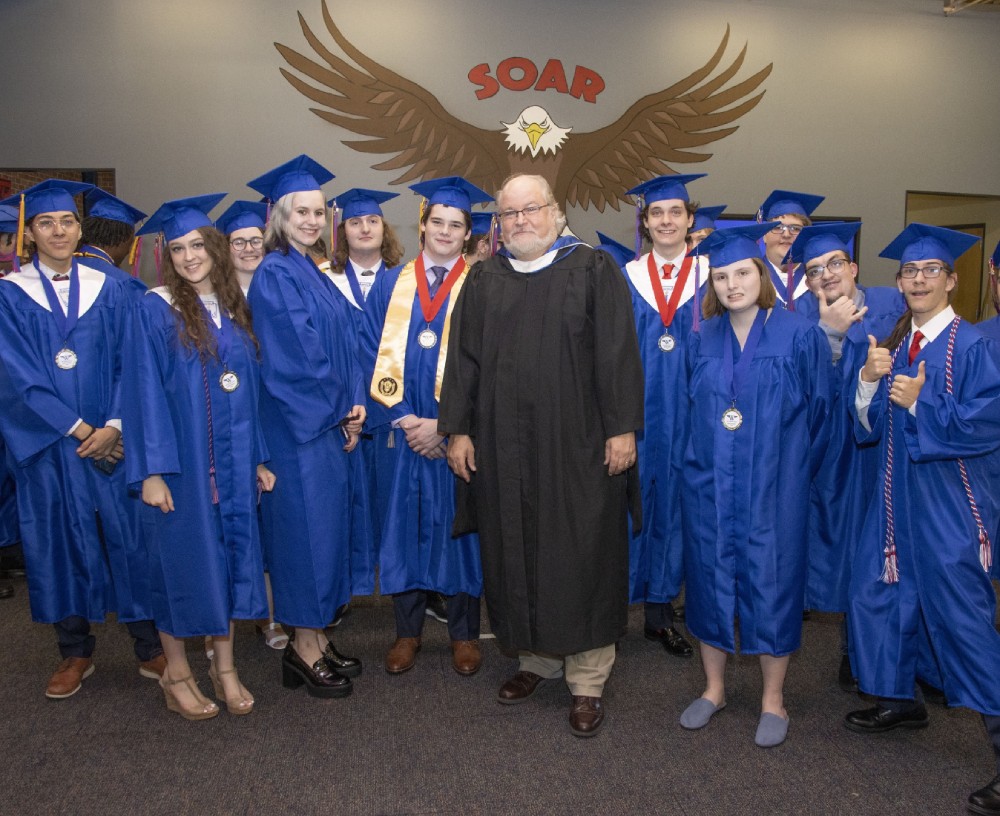 Tuition and fees listed are for the 2023-24 school year and include textbooks, PTO dues, technology, tuition insurance, and a breakfast and lunch meal plan.
All tuition payments are made through the SMART tuition payment service. Payment plans are available.
2023-24 Tuition & Fees

| Grade Level | Tuition | Fees* | Total** |
| --- | --- | --- | --- |
| Kinder | $24,000 | $2,236 | $26,236 |
| 1st-4th | $26,300 | $2,763 | $29,063 |
| 5th | $29,400 | $2,905 | $32,305 |
| 6th | $29,800 | $2,905 | $32,705 |
| 7th-8th | $31,800 | $3,067 | $34,867 |
| 9th-12th | $33,200 | $3,213 | $36,413 |
*There is an additional fee of $1,000 for new students, and a $500 graduation fee for seniors.
**Students who enroll after the start of the school year will have their tuition and fees prorated based on the date of their enrollment.
To enroll or re-enroll a student, a tuition deposit of $1,500 is required to secure your seat.
The deposit is applied toward your tuition and fees.
The deposit is non-refundable.
Families who have more than one student attending Winston will receive a 10% discount. If financial aid is received, this discount does not apply.
A $500 discount is provided to full year students when tuition and fees are paid in full by June 30, 2023.
A $250 discount is provided to 2nd semester students when tuition and fees are paid in full by January 31, 2024.
---
Did you know that...
Want to help offset the cost of a Winston education?
Give to The Winston School
---
Tuition Assistance
By the time most families find their way to The Winston School, their educational journey has been bumpy. Families seek out The Winston School because their student's unique needs are not being met, and they need a change. This change often means choosing an independent school when this was never part of the plan. We get it, and this is why we offer a robust tuition assistance program to make a Winston education accessible to more students who need to make a change.
Qualified students who might not otherwise be able to attend are eligible. All tuition assistance is granted on the basis of demonstrated family need and the school's availability of funds.
Tuition Assistance Process:
Fill out the FAST tuition assistance application form.
The application process is self-guided and you may save and return to your application at any time. Should you have questions, FAST provides a 24/7/365 helpline at 1-877-326-3728.
Pay the $45 application fee.
This fee is collected by FAST upon completion of your application and can be paid with a major credit card. If you do not have a credit card, please contact Mario Porro, Business Officer, for assistance at 214-691-6950.
Submit required documents within two weeks of your submission date.
Documents must be submitted for verification purposes and can be uploaded via the FAST system.
Tuition Assistance committee reviews your application.
FAST will produce a report and their recommendations. The committee typically meets once a week in order to promptly review tuition assistance applications as they are received.
Letter of determination is issued.
A determination of award letter will be sent to families typically within one week of receiving the final FAST documentation.
Application Tips:
An independent school is an investment, and we ask all families to contribute to the extent they are financially able.
The Winston School imputes an annual income of $15,000 for a non-working parent.
The tuition assistance committee takes into consideration the financial resources of both parents, regardless of marital status. The Winston School is not bound by court orders as to financial responsibility for a student's education, therefore both parents are required to submit all required financial documentation, including annual tax returns.
We understand that our yearly application period starts earlier than the IRS deadline. This is a mandatory component of your financial aid application, and it must be complete in order to apply. If you are in need of financial aid, we highly advise you complete your return early in order to apply in a timely manner and have the best chance for an award.
Families must reapply for financial aid each year. The amount of assistance will vary from year to year based on available funds and the family's changing financial situation.
FAQs
Does Winston award scholarships?
The Winston School does not offer academic, athletic, or arts scholarships.
Additionally, The Winston School does not offer full-tuition financial aid awards.
When asked on the application how much you will contribute toward your child's educational expenses, please do not answer $0. Carefully consider what you are able to pay toward tuition, rather than what you would like to pay. An independent school is an investment, and we ask all families to contribute to the investment to the extent they are financially able.
How is the amount of aid calculated?
In order for us to allocate our resources wisely and fairly, we have enlisted the help of Independent School Management's Financial Aid for School Tuition (FAST) program.
FAST does not decide whether financial assistance will be given or how much to give; rather FAST provides a need-based financial aid analysis service which includes a recommendation of what a family should reasonably contribute toward tuition.
The FAST system will request you report on a series of financial factors (dependent information, real estate, vehicles, assets, liabilities, income, and expenses) and provide documents such as your current year tax return and w-2. All information from FAST is kept confidential.
We highly recommend that you complete this FAST worksheet in order to prepare your application. It will help ensure you have collected all necessary information in order to apply.
---
In addition to the FAST report, the financial aid committee looks at the demonstrated academic commitment of the student, the overall citizenship of the student, as well as the family's financial history at the school in order to determine the amount of financial assistance awarded.
How long is financial aid available?
Financial aid funds are always limited and the needs of the community can shift from year to year which means applying early is always in your best interest. Priority consideration is given to on-time applications.
Students who enroll mid-year may not receive financial aid for the current academic year as the allocated funds will most likely be exhausted. Families are always welcome to inquire about available funds, and if they are not available, they can apply for the following year during the open enrollment period.
Typically an award determination letter is issued within one week after the school's receipt of the FAST report.
Will applying for financial aid affect my student's admission to The Winston School?
No, the admission application process and financial aid process are separate. The admission committee does not factor in a student's financial need into the decision making process. We encourage families who think they might need aid to apply early, as funds are often not available at a later date.
Do you offer admission fee and/or enrollment fee waivers?
We do not offer admission fee or enrollment waivers at this time. If there are extenuating circumstances, please contact Mario Porro at [email protected].
Should other questions arise or you need further assistance,
contact Mario Porro, Business Manager.
---
Meet our Business Office