Where Your Student will
Learn, Create & Grow
Located in the heart of Dallas in Preston Hollow,
The Winston School's campus has been thoughtfully designed to offer top-notch facilities within a compact footprint. In fact, many visitors are surprised when they take a tour of the campus by how much this small school offers. Below are a few highlights of the campus.
N. Best Center for the Arts
The N. Best Center for the Arts was a major addition to the school and was completed in 2018. This 10,500 square foot center is home to:
Randall K. Murphy Theater (seats 250)
Sharon Hunt Art Gallery
3D Art Studio
Smither Hall Music Lab
Lentzsch Recording Studio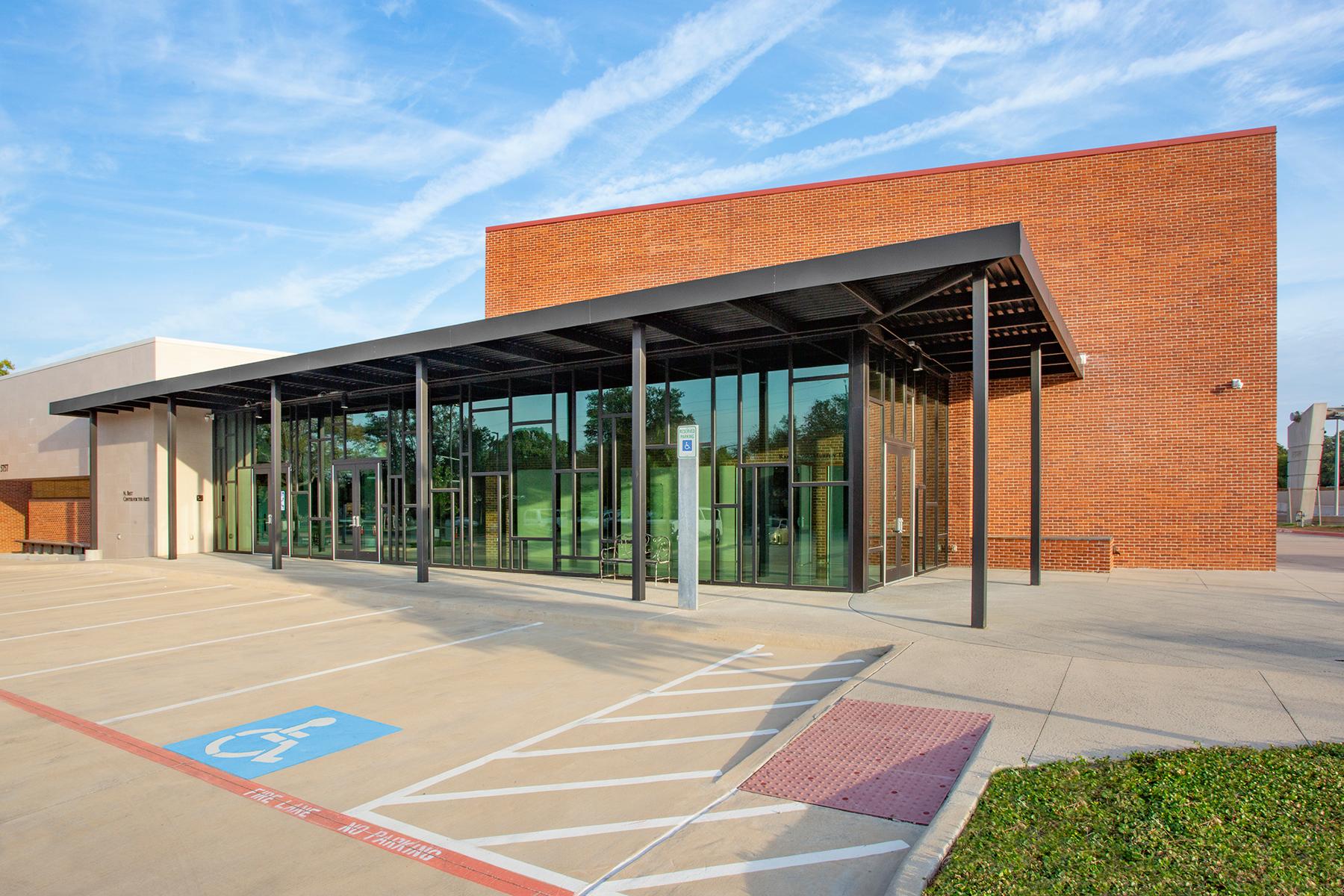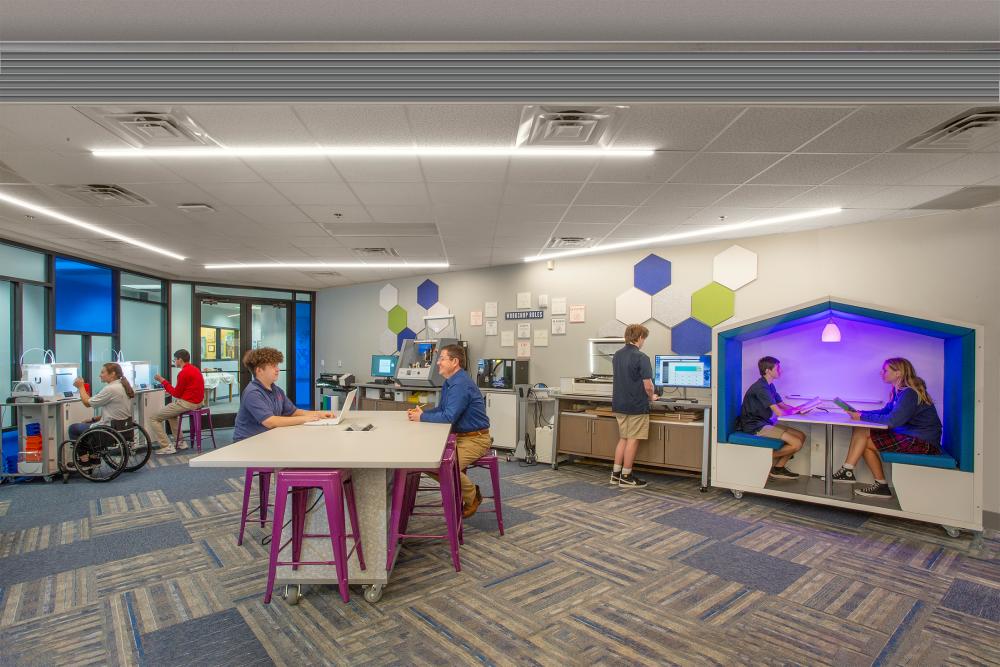 Innovation Studio
The Innovation Studio is the newest space on The Winston School campus. It was opened in Fall 2021, and has become a central hub of STEAM activities for the School. It houses the library, makerspace, a collaboration area, and a classroom.
Separated by a series of glass, movable walls, the space was purposely designed to be three distinct spaces or one large space.
The makerspace is an area where students are introduced to engineering tools and it houses 3 FDM 3D printers, an SLA 3D printer, a Glowforge laser printer, a CNC mill, and a vinyl cutter in addition to basic woodworking tools.
Emily C. Corrigan Gymnasium
The Winston School participates in the TAPPS athletic association and fields teams in a number of sports.
Our 8,400 square foot gymnasium also provides ample spaces for our Lower and Middle School P.E. classes.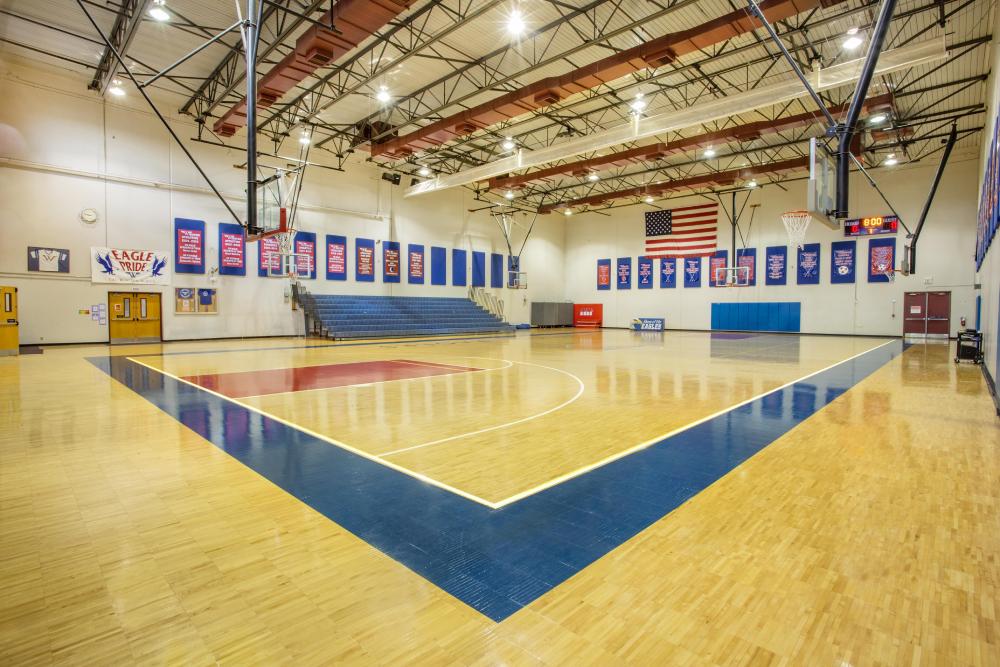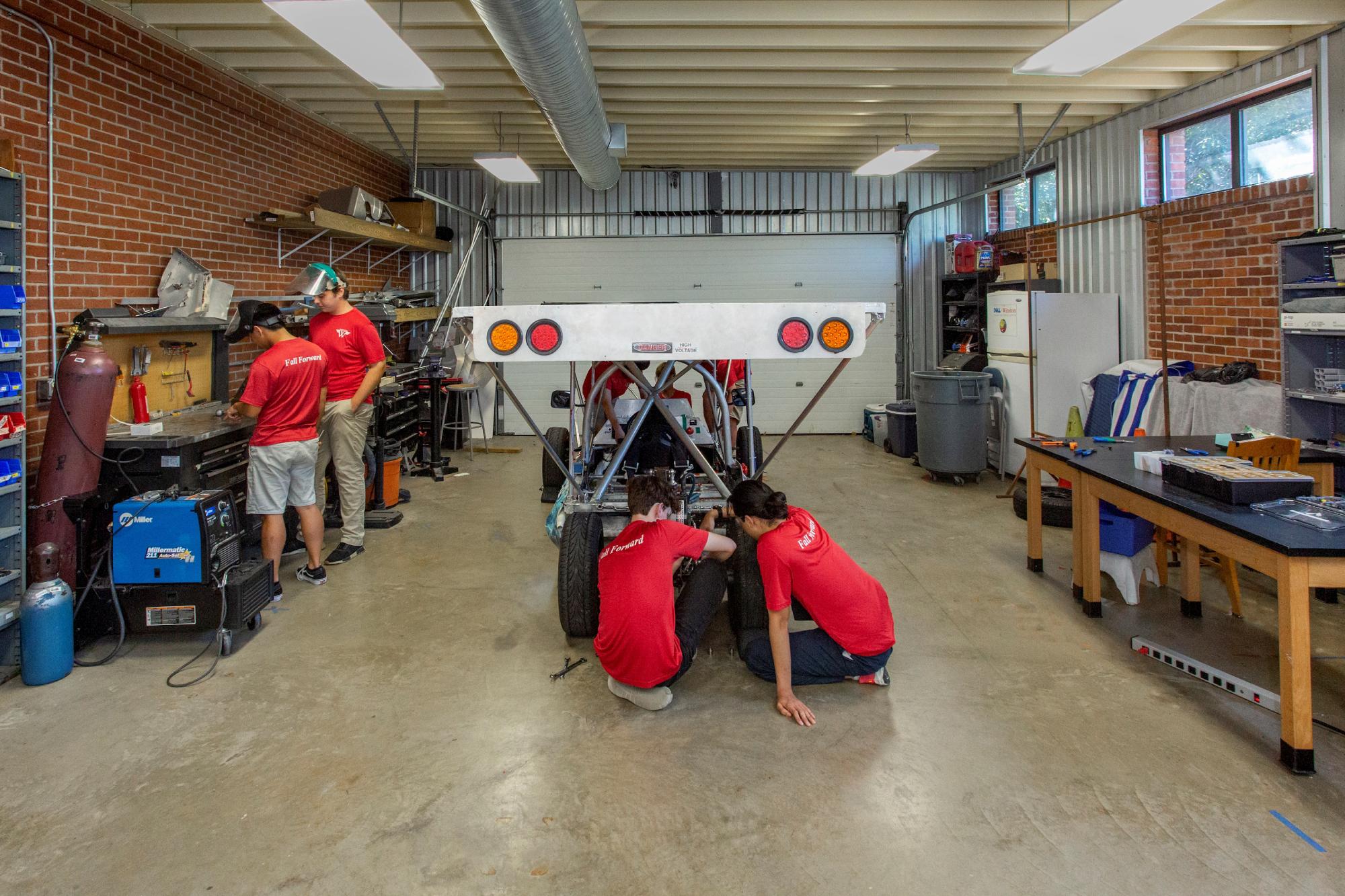 Solar Garage
Home to The Winston School's Solar team, this 1400 square foot garage is dedicated to solar engineering. It houses equipment to build and work with the mechanical and electrical components of a solar car. Additionally it is equipped with 10 state-of-the art computers which run Siemens Solid Edge, which is the industry standard software for mechanical and electrical design, simulation, manufacturing, and more.
Reading Lab
This dedicated, cozy space is where students with dyslexia participate in Take Flight, a dyslexia intervention program. It contains a relaxing reading area, two classrooms for small group and 1:1 work, and a kitchenette.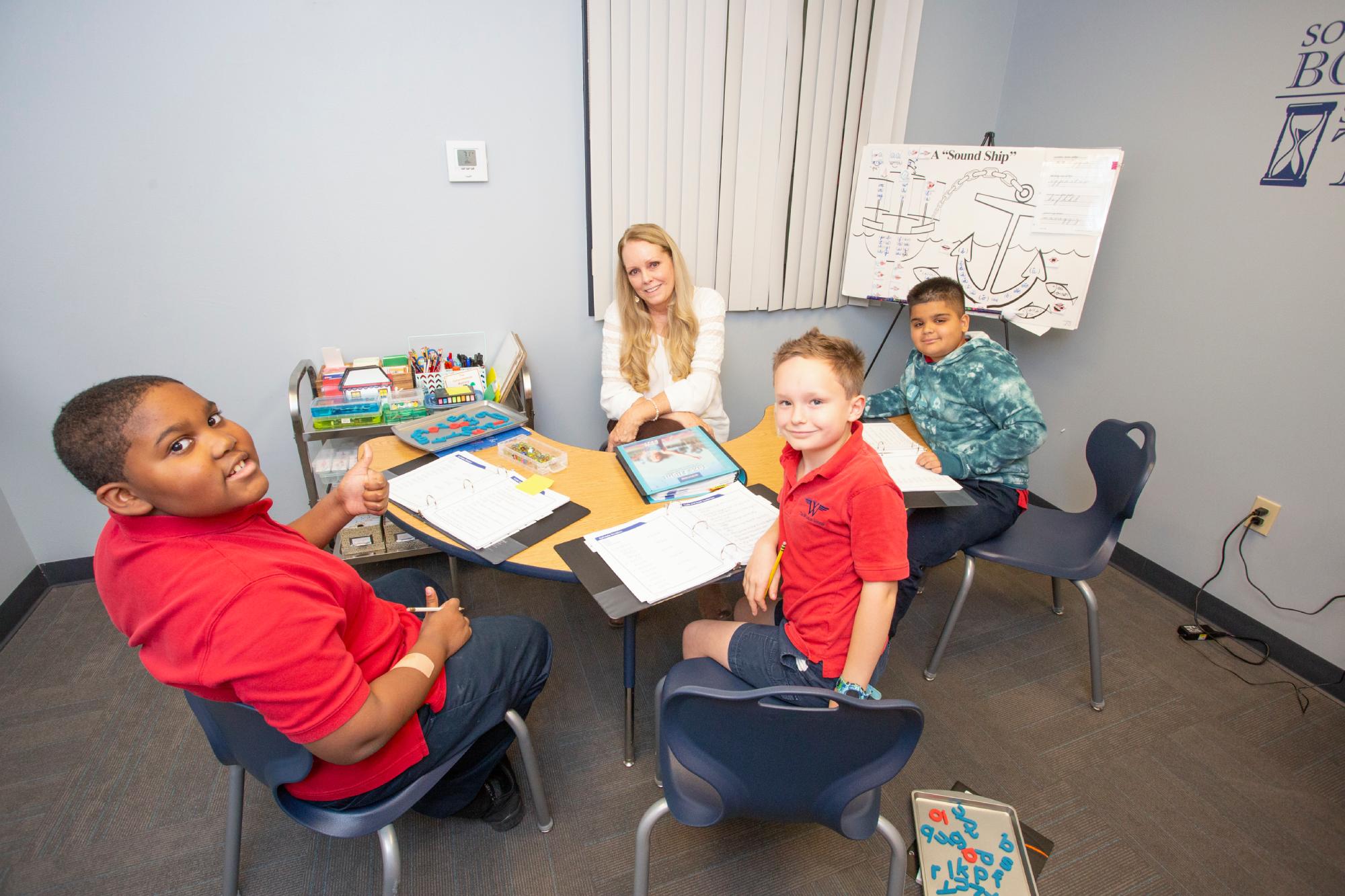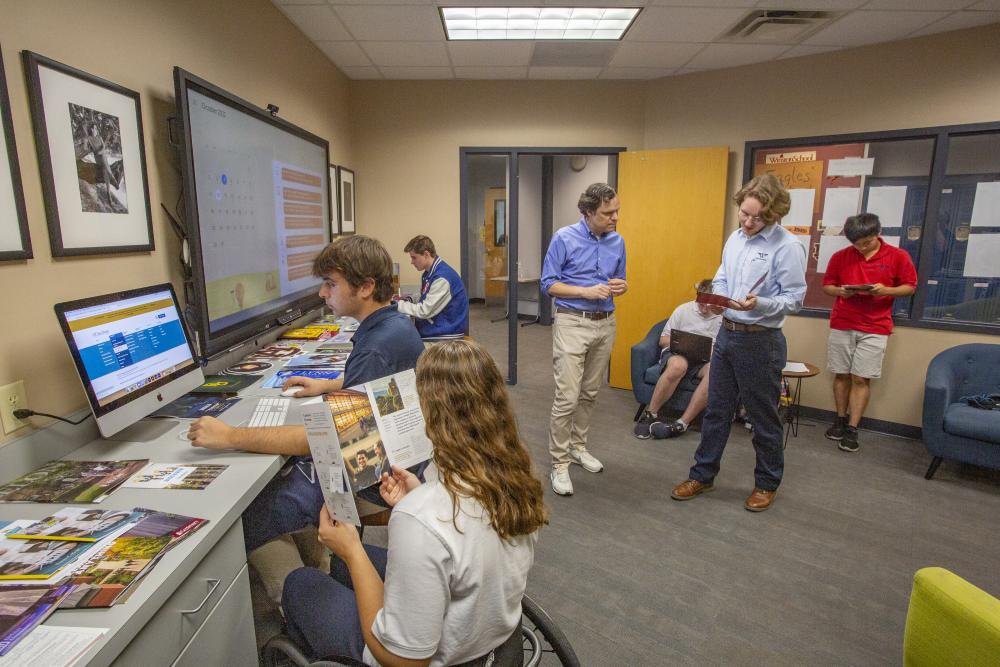 ​​
College Counseling Center
Upstairs in the Upper School is a dedicated space for students to meet with college representatives and work through their admission process. In this space is the counselor's office, a larger meeting and resource area, and a small meeting room. Upper School students will often utilize this space to study and meet in small groups.
Learn more about college counseling
See the campus for yourself!
Interested in facility rentals?